UPDATE 15th June 2012 Gloria Jeans are once again 'major partners' according to Hillsong. At the same time GJ's are claiming they are 'not affiliated' with Hillsong. I'm not sure what they think 'affiliated' means.
---
Hillsong Conference is a massive fundie meeting run annually by the controversial Hillsong cult. This year, it's at the Allphones Arena and it costs a mere $279 to attend. A church service at such a bargain basement price clearly needs very generous sponsors to help it scrape by.
Here is what Hillsong's generous list of sponsors looked like on 9th June (according to the snapshot in Google's cache from that date):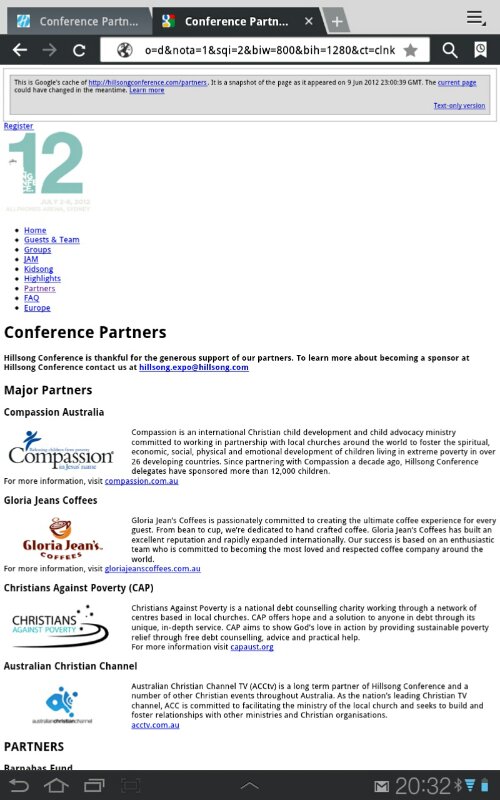 And here's what it looks like now, on 13th June: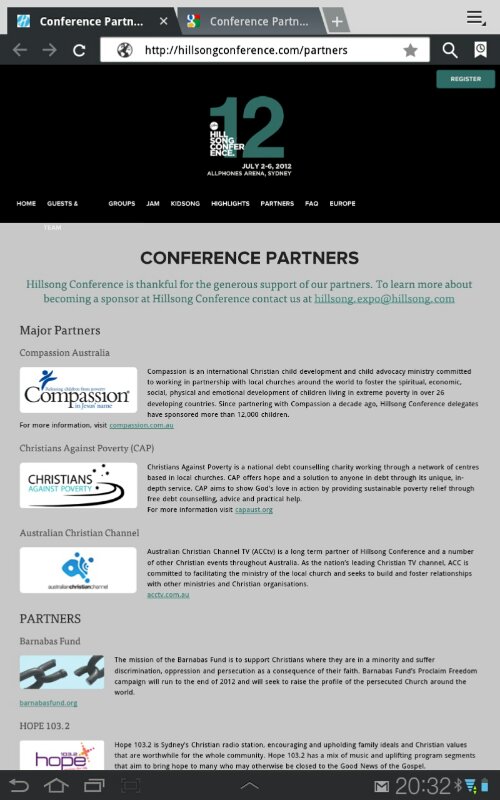 Seems like some kind of glitch has scrubbed all mention of Gloria Jean's Coffees from poor Hillsong's website! Good job I was able to preserve it. After all, Gloria Jeans's generous contribution to the rabidly anti-gay group might have gone unnoticed!
I'm sure it's a pure coincidence that this dreadful glitch happened very soon after GJ's was embarrassingly revealed to be funding another notorious gay-hate group.
Odd, that.